We take you back to the golden age of Hollywood with these handsome and beautiful men and women who transcend time. We know you'll appreciate this set of performers who, rumor has it, were not as heterosexual as the publicity machine had led the public to believe.
Since almost all of them are now deceased, only a couple of them ever admitted to having had homosexual experiences. But this is just an excuse to revisit some of these gorgeous black and white photographs of such attractive men and women, so it's not even necessary to emphasize their sexual proclivities. Unless you want to.
Rock Hudson
One of the most handsome stars of the 1950s and 1960s, Rock Hudson was mostly known for his romantic male roles in melodramas. His sexuality was an open secret behind closed doors, only revealed to the public when he became one of the first major celebrities to die of AIDS, succumbing to the disease in 1985 at the age of 59.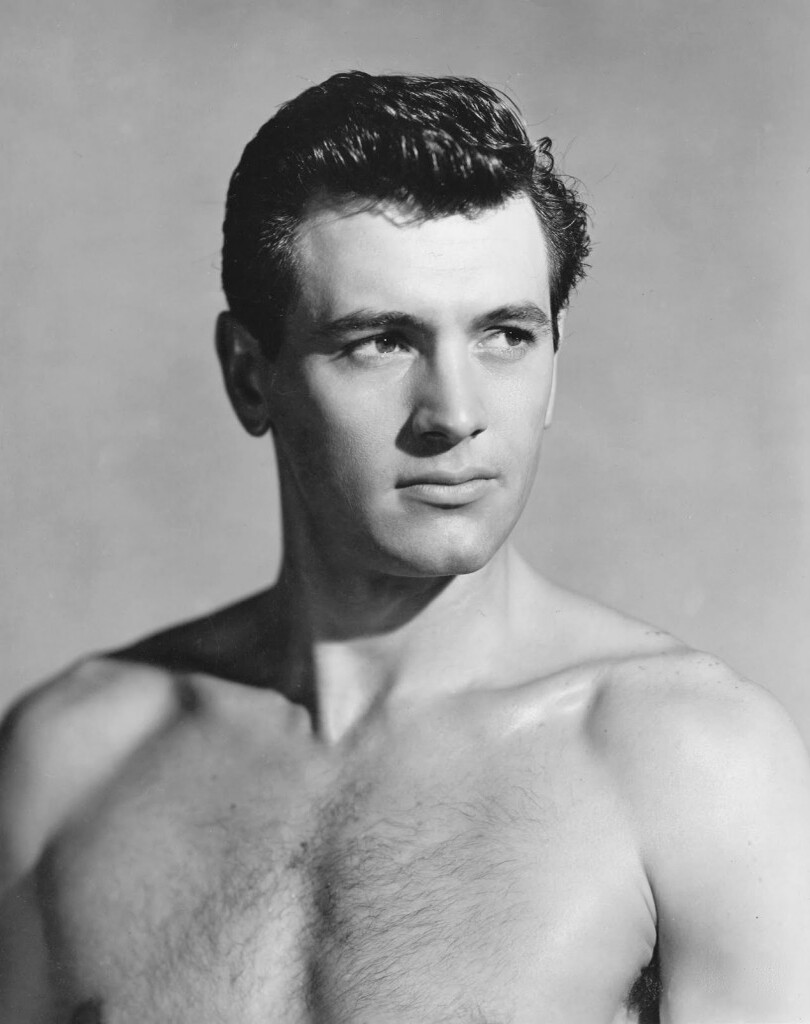 Alla Nazimova
Stage actress Alla Nazimova coined the term "The Couture Circle," to refer to her group of Hollywood lesbians, bisexuals or bi-curious. She hosted "extravagant parties" at her Sunset Boulevard estate, the legendary meeting place known as "The Garden of Allah," which became a hotel in 1926. Alla was unusually open in her relationships with women and helped launch the careers of Couture Circle members Jean Acker and Natacha Rambova. Alla lived with her partner Glesca Marshall from 1929 until her death in 1945.
Montgomery Clift
Committed method actor, youthful sex symbol, and tortured soul. Thanks to performances in "Rio Bravo," where the homosexual subtext went over the head of his co-star John Wayne, Clift has been regarded as a gay icon, and he was properly bisexual. A close friend of Elizabeth Taylor, he saved his life after a car accident that disfigured his face in 1956, but he never recovered physically or emotionally and eventually became addicted to painkillers and alcohol until his death in the 1960s.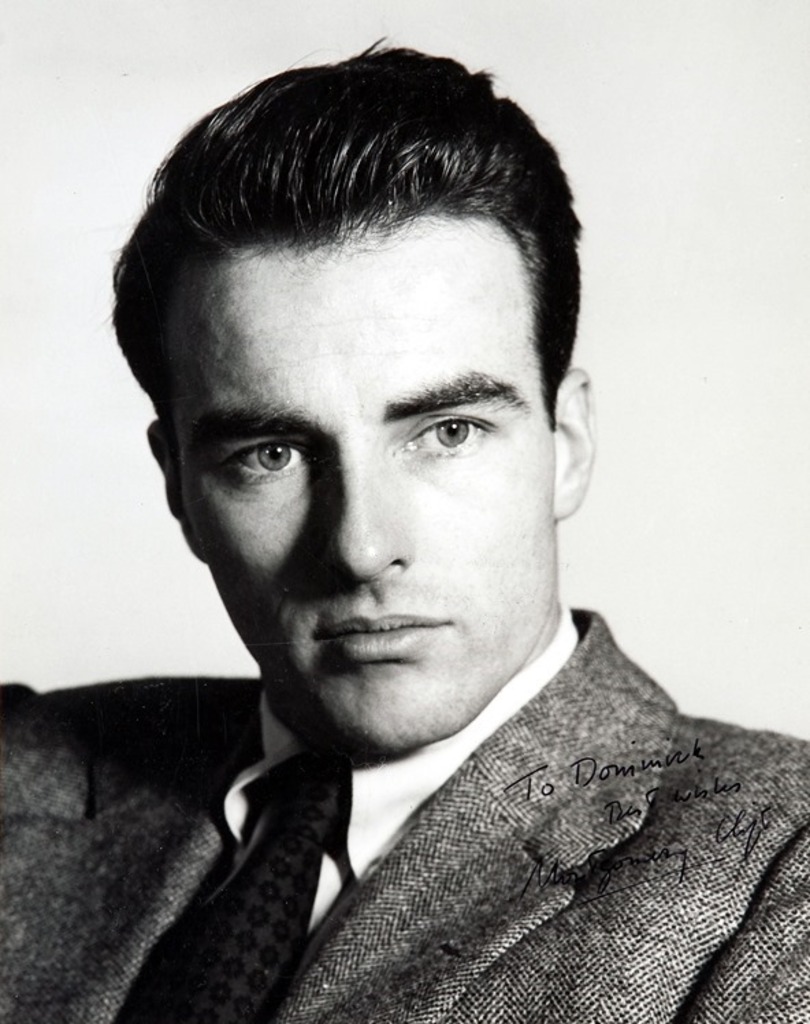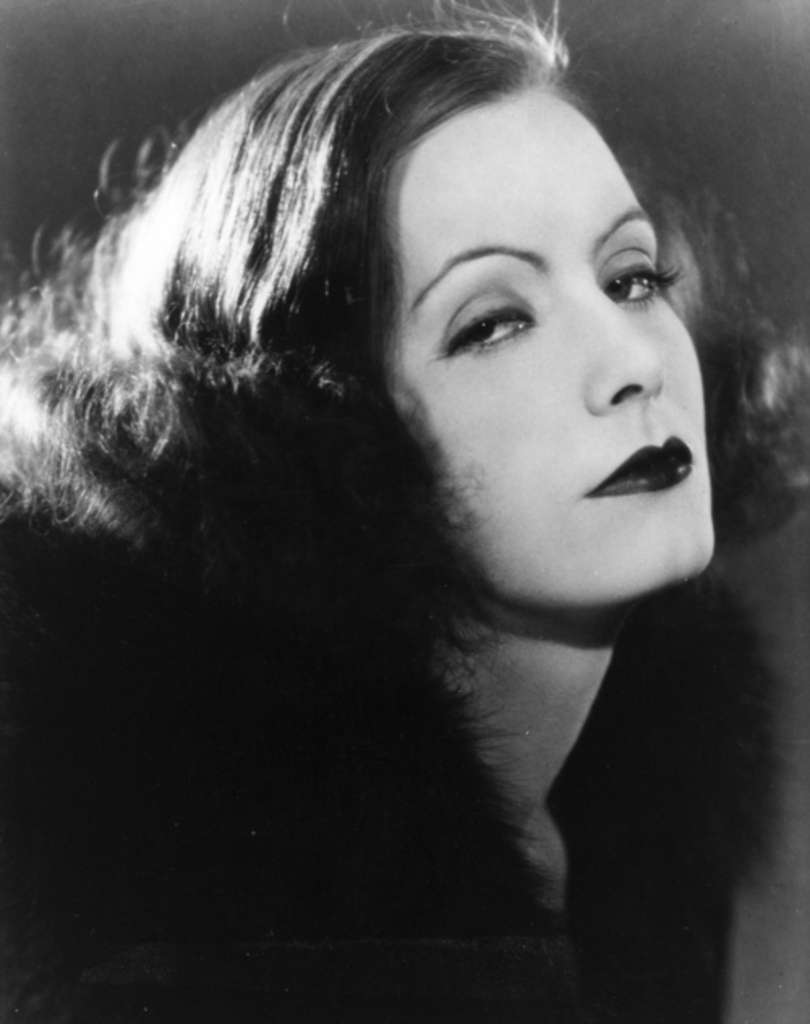 Greta Garbo
Garbo dated men but, unlike other members of the Couture Circle, she never married any. Instead of lying to the press about her private life, she created a reputation for herself as mysterious and aloof. At 19, while working on an obscure German film – before moving to America and becoming a star – she was seduced by 23-year-old Marlene Dietrich, but ended up so hurt by her that she denied knowing her for the rest of her life. Garbo moved to Hollywood, where she continued an intimate relationship with actress-writer Salka Viertel.
Cary Grant
He was one of the first to debut as a leading man in the 1930s, and at the age of sixty he was still playing in romantic films. He was married four times, but maintained a close friendship with fellow actor Randolph Scott, who was rumored to have had a romantic relationship with famed columnist Hedda Hopper, and was among those who said Grant was bisexual. He and Scott lived together for 12 years, in a place the publicists called 'Bachelor Hall'.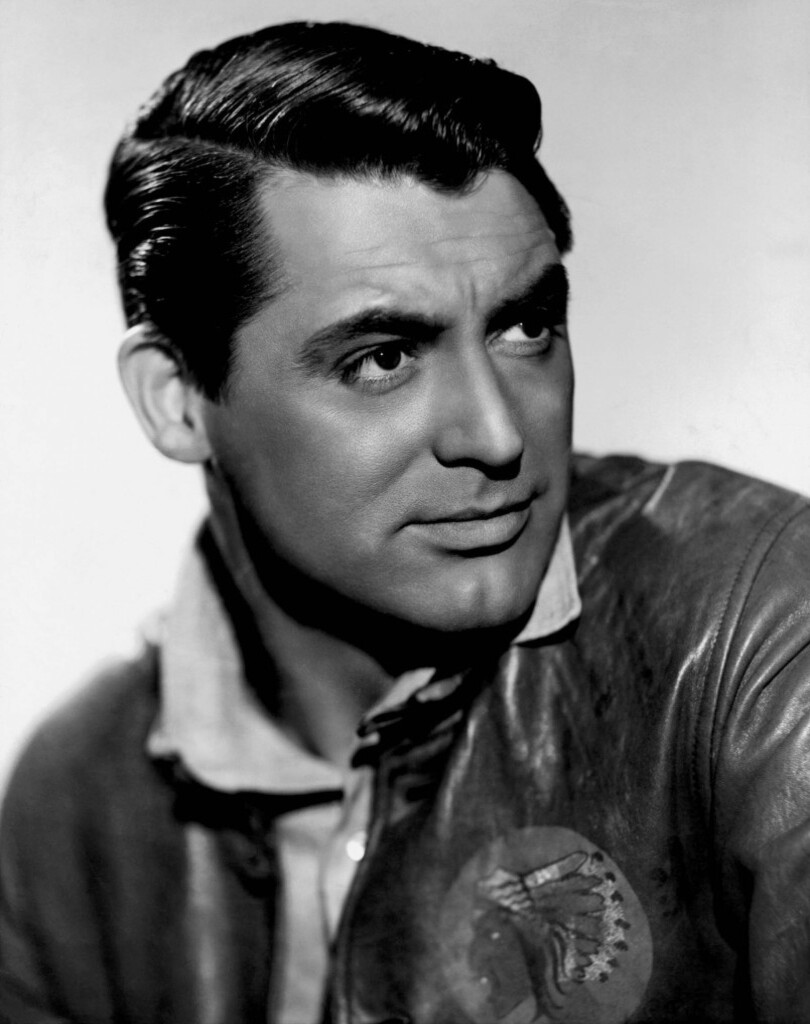 Barbara Stanwyck
She went out of her way for her lesbian fans, even in films where she had to pretend to be in love with a man. A gay actor named Clifton Webb, who played her husband in Titanic, called Stanwyck "my favorite American lesbian." She was deeply locked in the closet, burying her secret beneath her professional ambitions and a really bad but relatively brief marriage to a gay vaudeville star who inspired the movie A Star Is Born. She eventually spent thirty years with her publicist Helen Ferguson.
Tyrone Power
Although his sexuality remains a subject of great controversy, Tyrone Power was married several times. His most famous relationship was a tempestuous love affair with blonde bombshell Lana Turner. According to reports, he had an off-the-record involvement with fellow actor Cesar Romero, although his most passionate homosexual relationship was said to be with a lowly 20th Century Fox technician. The excesses of Hollywood glamour took their toll on her congenitally weak heart, and she eventually died of a heart attack during the filming of a movie, aged just 44.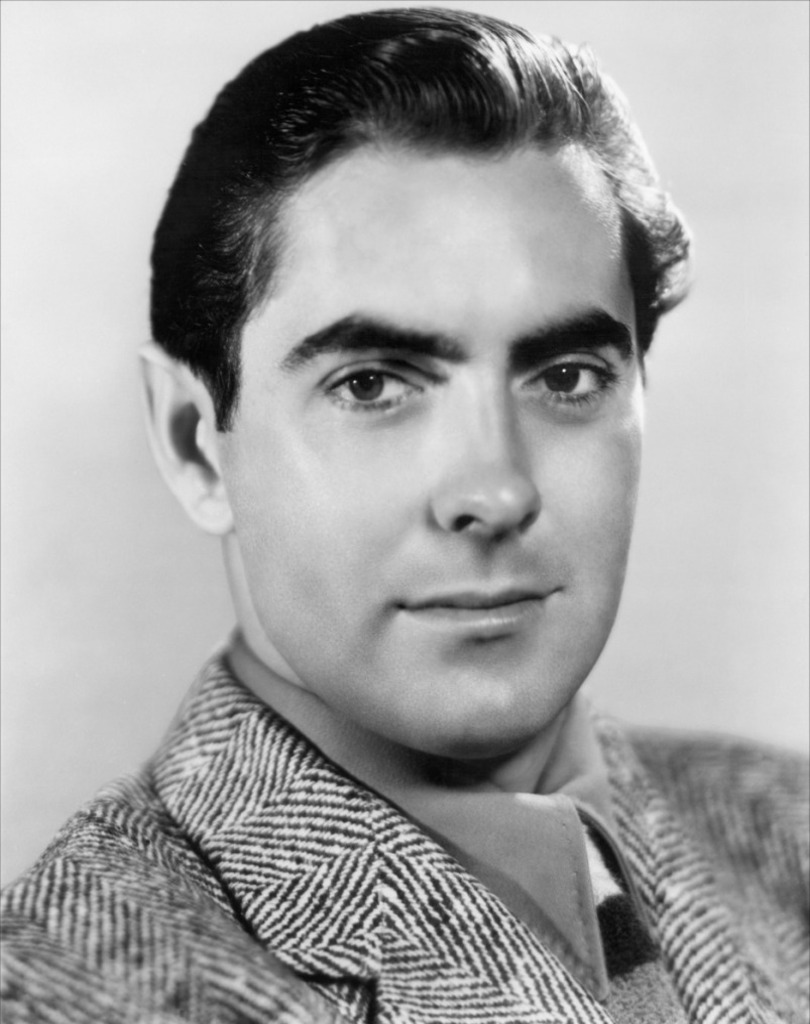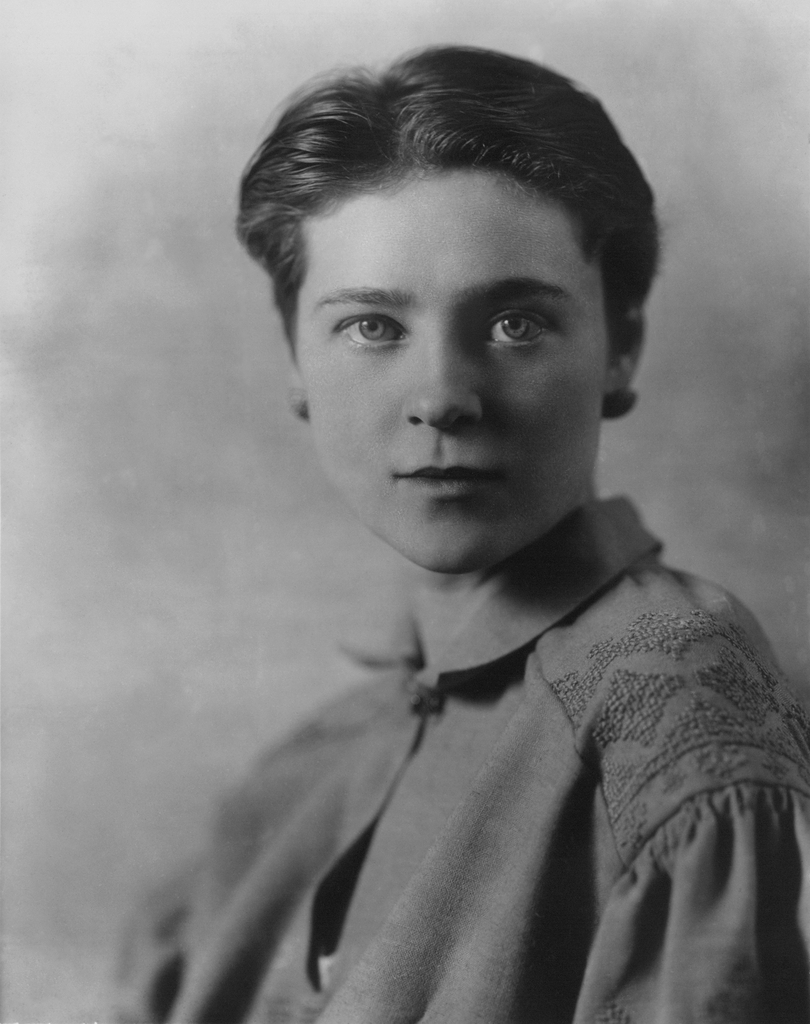 Eva La Gallienne
Although Eva didn't try to hide her sexuality, she wasn't exactly proud of it either. At the height of her fame, she began a relationship with Alla Nazimova. After their breakup, she began dating Mercedes de Acosta, with whom she traveled to Europe and often appeared at the salon of the famous openly lesbian socialite Natalie Barney. His relationship with actress Josephine Hutchinson, who was married at the time, ended up being a major scandal in the press. He later became involved with director Margaret Webster, with whom he co-founded the American Repertory Theater.
Tab Hunter
Gallant Tab Hunter was one of the actors thrown to the wolves. However, the innuendos following Hunter's arrest at a gay party had no negative effect on his rising career as, by the late 1950s, he was Warner Brothers' top-grossing star for four years. In his autobiography, published in 2006, Hunter confirmed his homosexuality, admitting that his alleged affairs with girlfriends such as Natalie Wood and Debbie Reynolds were fictitious, and revealing that he was in a relationship with Allan Glaser for 30 years.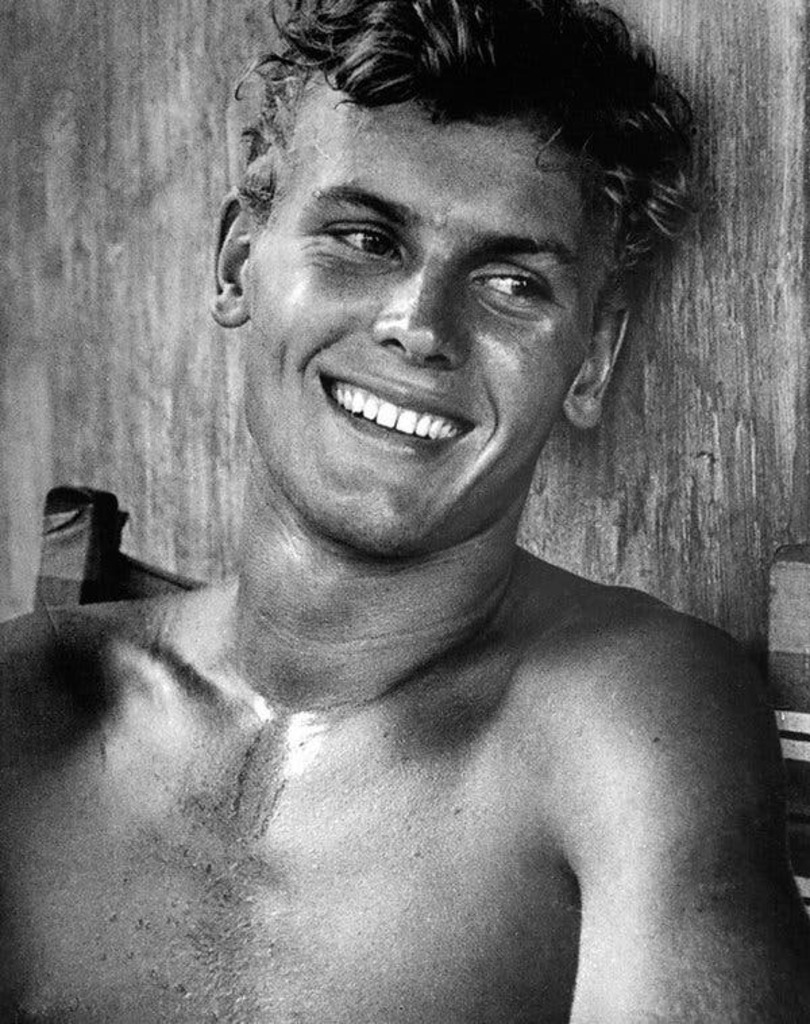 Dorothy Arzner
Arzner, the only female director in Hollywood at the time, defied expectations on multiple levels. She directed over 20 films in 24 years, tutored Francis Ford Coppola and was the first female member of the Directors Guild Association. She also spent many years with her partner Marion Morgan, after rumored relationships with many other actresses in the industry such as Joan Crawford, Ona Munson, Alla Nazimova and Billie Burke.
Ramón Novarro
The first 'latin lover', one of the biggest stars of the silent film era. With a fiery sexuality off-screen, he revealed himself with hits like Ben Hur and is considered a predecessor of the great Errol Flynn. He didn't make a great transition to talkies, and MGM didn't renew his contract when it expired in 1935. He struggled all his life with the conflict between his Roman Catholicism and his homosexuality, but refused to enter into a marriage of convenience suggested by Louis B. Mayer. Novarro was murdered by two gigolos in 1968, leaving his lifelong secret brutally exposed.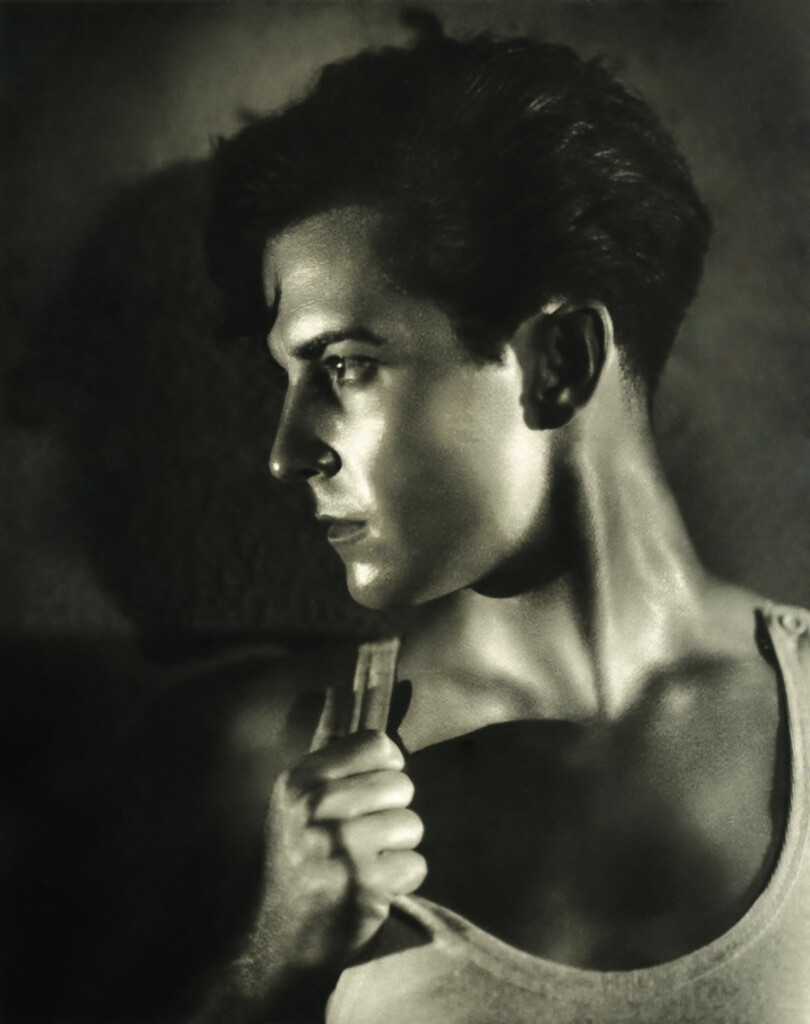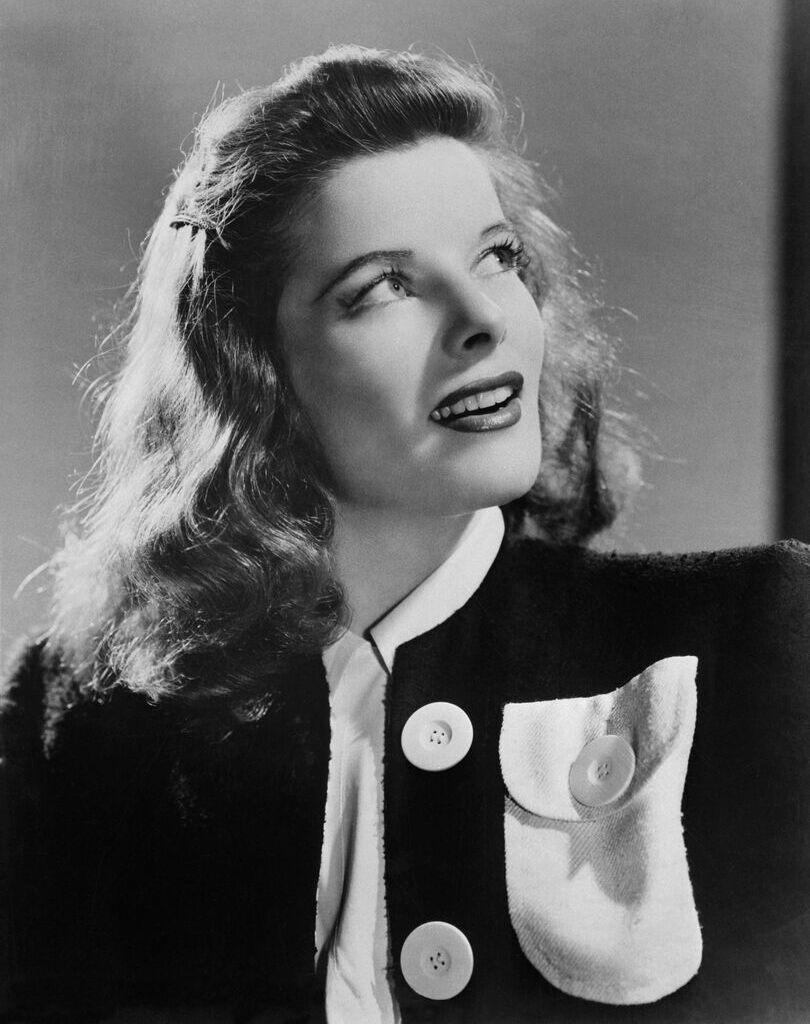 Katharine Hepburn
As a child, Katharine shaved her head and called herself "Jimmy," and as an older, super-famous actress, she was known for her childish attire and bohemian attitude. Her agent's third wife referred to Hepburn as "that dyke bitch". Her first relationship was allegedly with her college friend Laura Harding.
Dirk Bogarde
He became one of Britain's most beloved film stars during the 1950s, most notable for his role as Dr. Sparrow in a series of films based on Richard Gordon's comic novels. In 1961, Bogarde starred in "Victim," one of the first films to provoke discussion about homosexuality and discrimination against it. As a confirmed bachelor, Bogarde refused to enter into a marriage of convenience, which possibly affected his Hollywood career. He maintained a long relationship with his manager Anthony Forwood.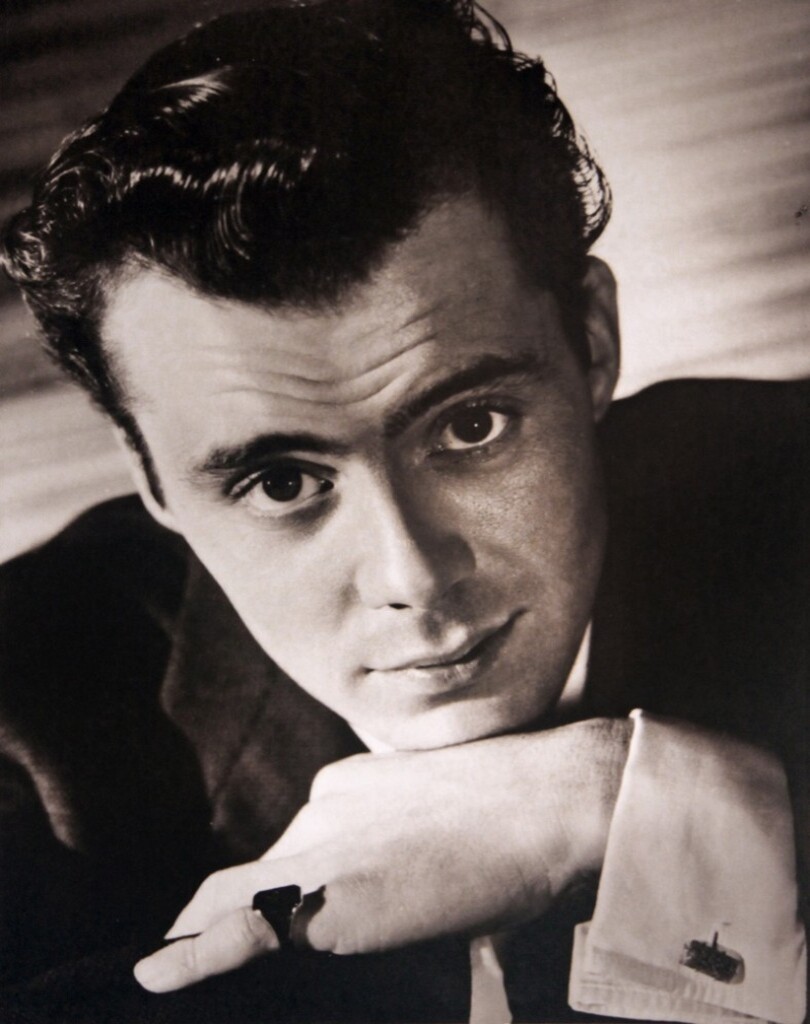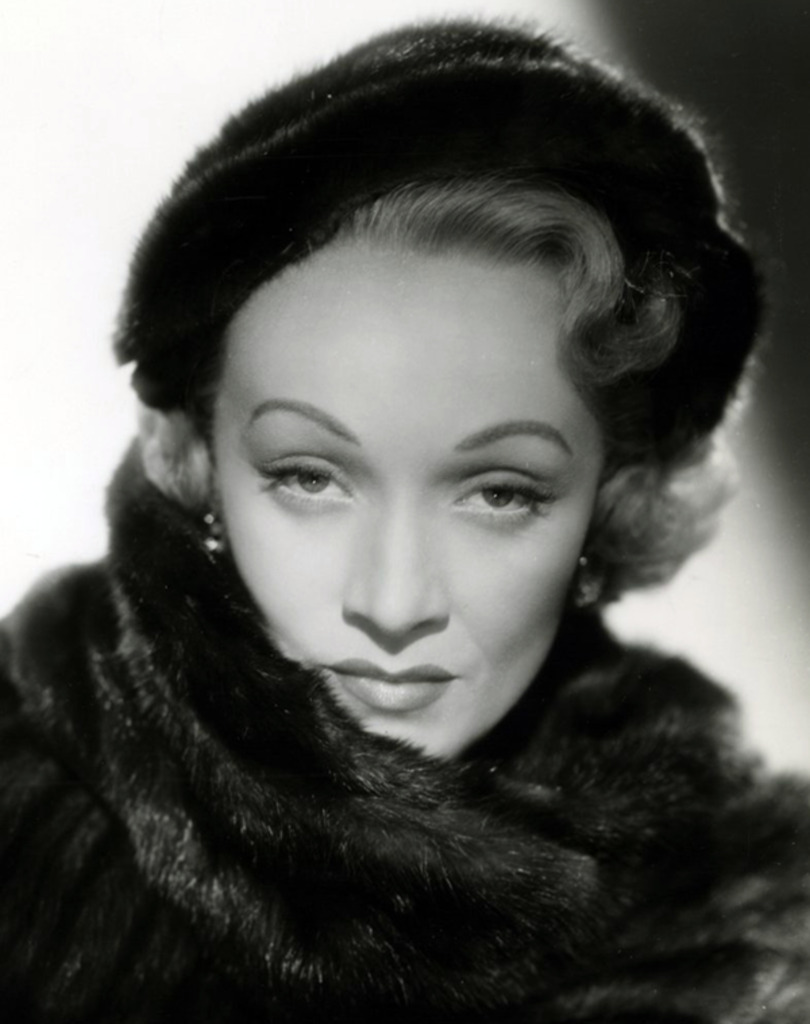 Marlene Dietrich
Marlene Dietrich was a glamorous Hollywood extrovert of whom film critic Kenneth Tynan wrote: "She has sex but no positive gender. Her masculinity appeals to women and her sexuality to men." Dietrich was a big fan of gay Berlin in the 1920s, and after moving to America and becoming one of Hollywood's biggest female stars, she had many affairs with both men and women.
Farley Granger
He never bothered to hide his bisexuality, which he claimed to have discovered during his naval service in Honolulu. Granger starred in two of Alfred Hitchcock's strangest films: 'The Rope', based on the Leopold and Loeb murder case, and 'Strangers on a Train', in which his character is seduced by a scheming psychopath. He lived a long and happy life, but in his memoirs he expressed being 'resentful of labels'. He died of natural causes in 2011 at the age of 85.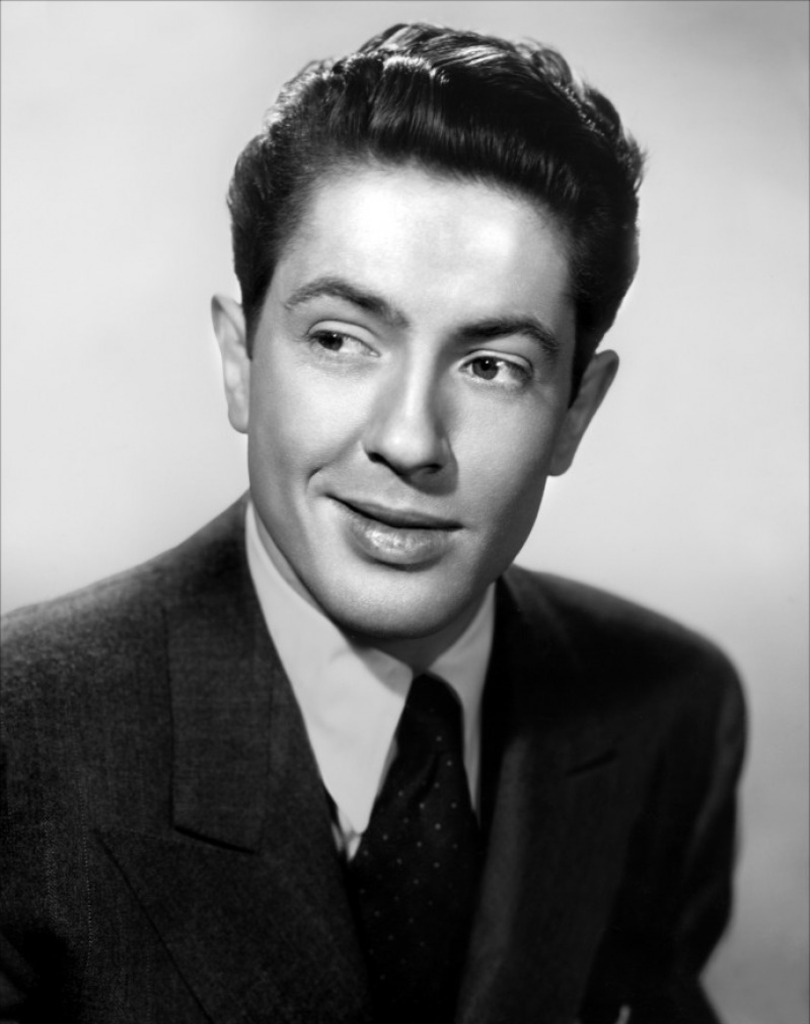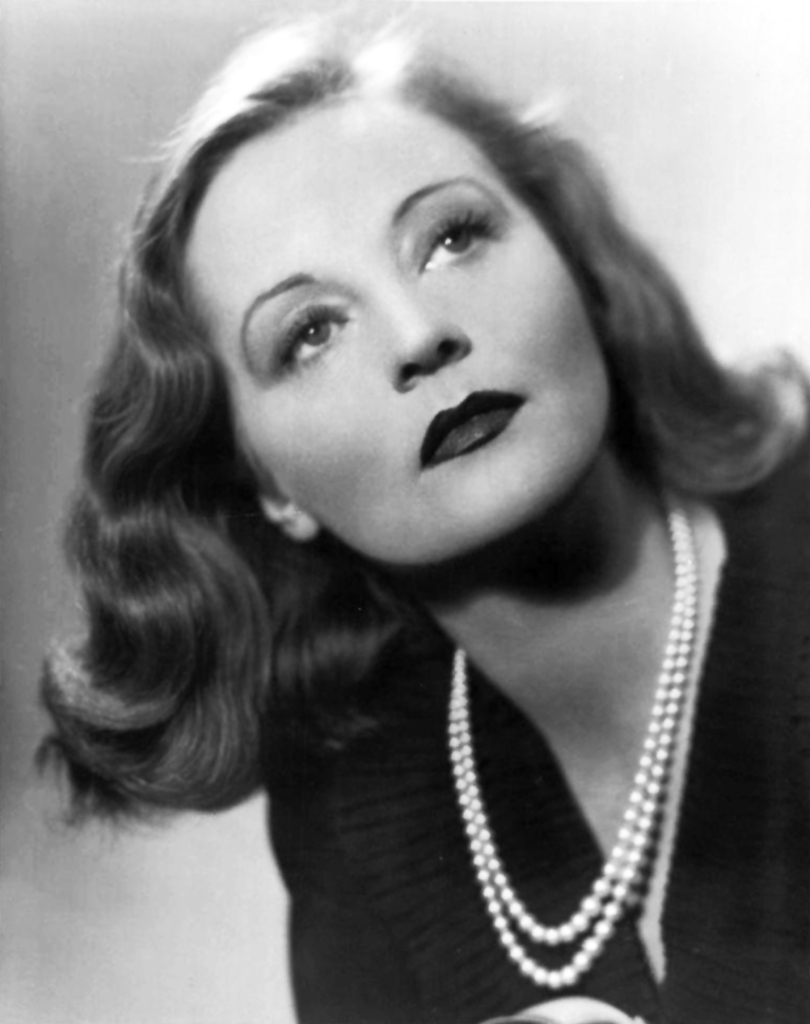 Tallulah Bankhead
Best known as a stage actress, but also prolific in radio, film and television, she was crass, hilarious and unapologetic about her sexuality. Actress Hope Williams, at 19, initiated 16-year-old Tallulah into the world of lesbian sex and she took to it very quickly. It's hard to find any lesbian or bisexual woman of the era who wasn't rumored to have had a thing with Tallulah. She married actor John Emery for four years and then never remarried.
James Dean
He had a short life, as he died in a car accident when he was only 24 years old and had only three films to his credit. He remains, however, an iconic, almost mythical figure. His sexuality has been the subject of debate in Matthew Mishory's film depicting his relationship with writer William Bast, a roommate at UCLA and in New York, who claimed that their relationship included sexual intimacy. Attempts were made to implicate him with several young aspiring stars, while his affair with actress Pier Angeli continues to be viewed with some skepticism.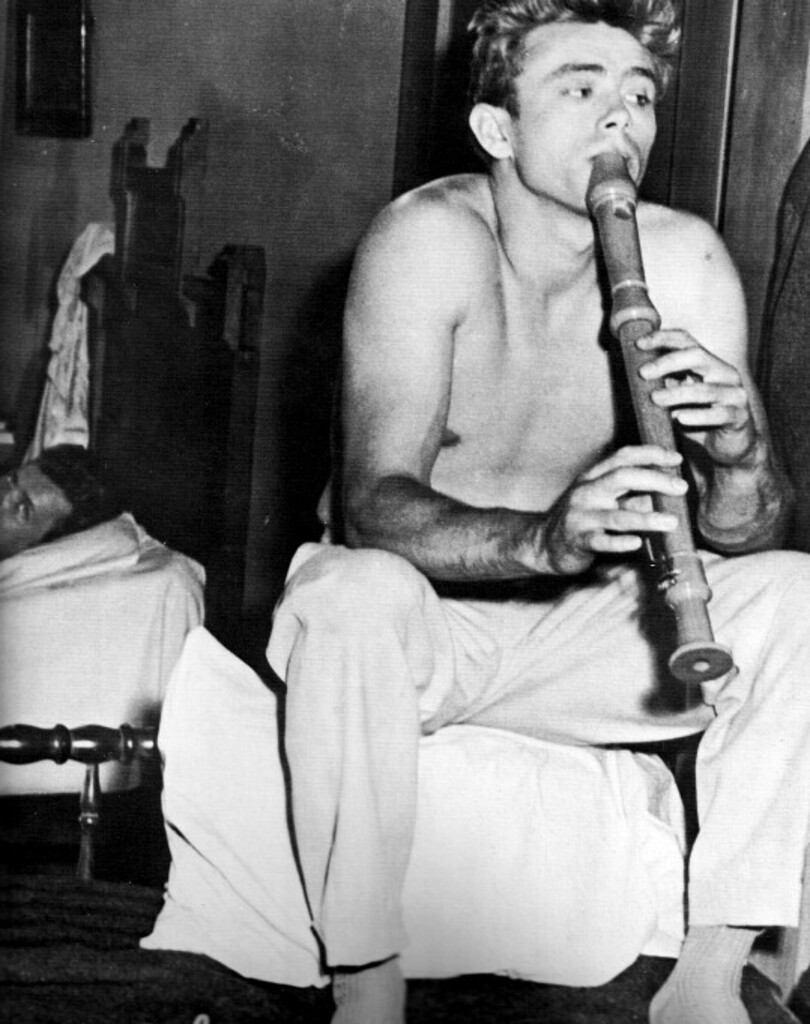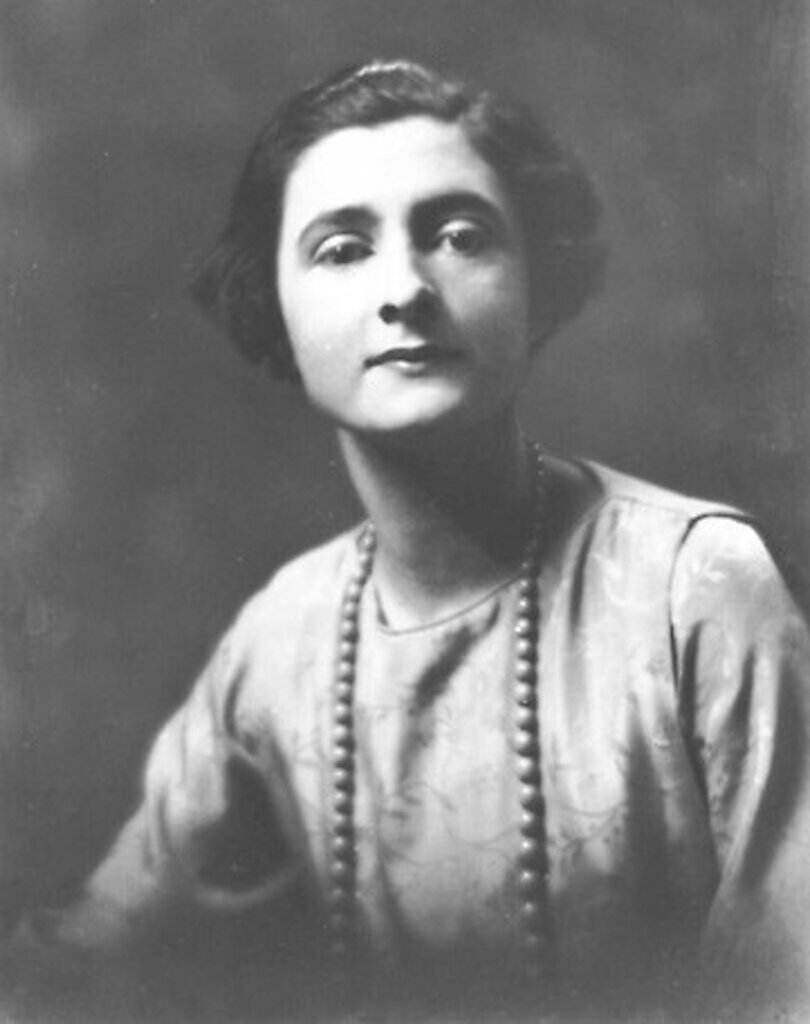 Mercedes de Acosta
Playwright and screenwriter Mercedes de Acosta was the Shane of her day, bedding just about every lady in the West Hollywood region. Before she became a bisexual seductress to the stars, she was a child who thought she was a boy. Her mother called her "Raphael". She had long love affairs with actress Eva Le Gallienne, Alla Nazimova and Isadora Duncan. His most legendary relationship, however, was with Greta Garbo. She married a heterosexual man in 1920, but insisted that the wedding be private, and that night she frowned as she was led over the threshold.
Anthony Perkins
The handsome Anthony Perkins, immortalized for his stunning portrayal of Norman Bates in "Psycho," eventually married and had children, but reportedly had affairs with photographer Christopher Makos, dancers Rudolf Nureyev and Grover Dale, and composer Stephen Sondheim, among others. She died of AIDS-related pneumonia in 1992.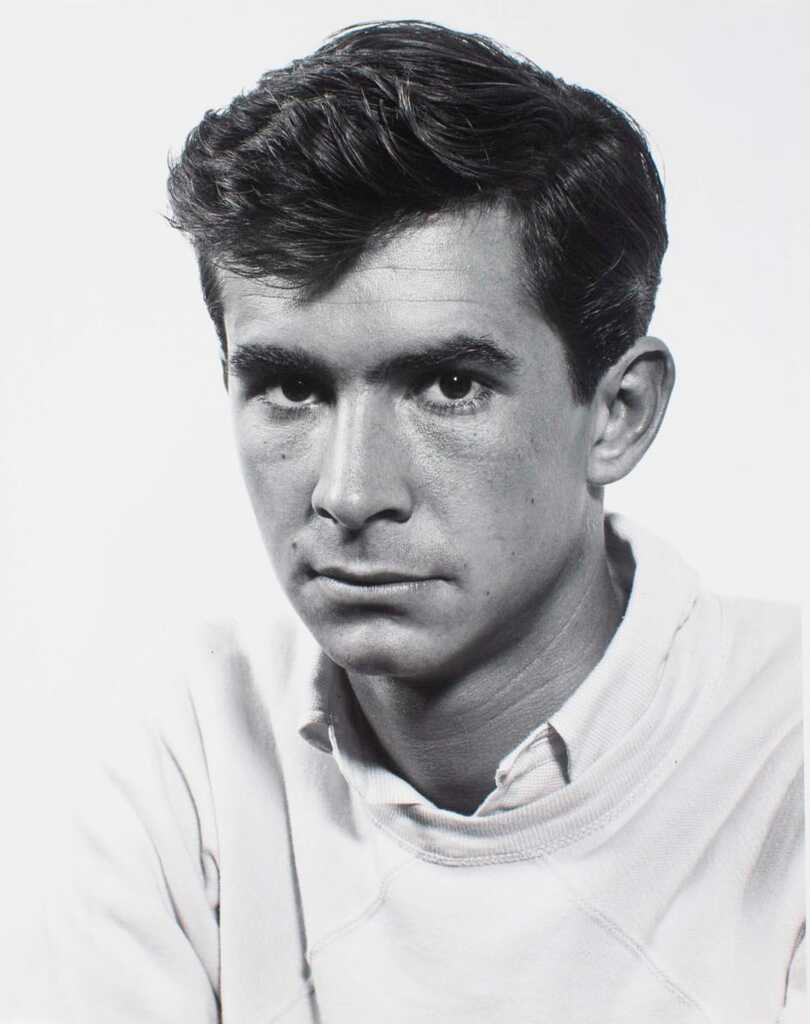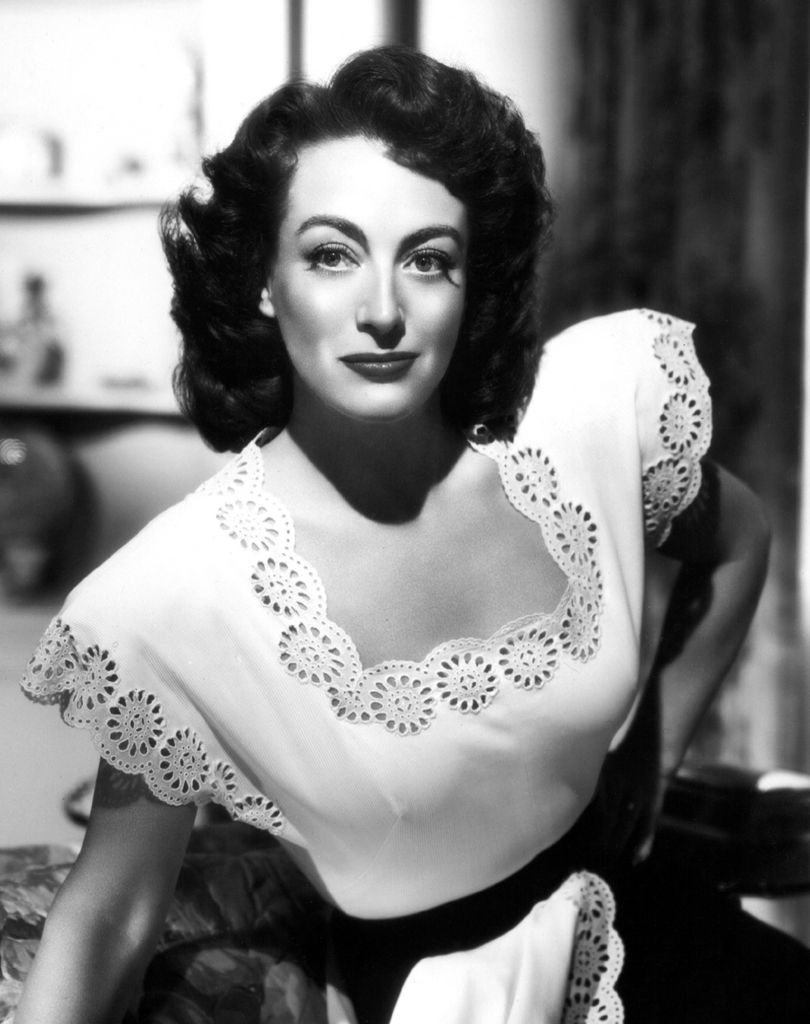 Joan Crawford
Crawford began her career as a stage dancer. She appeared in a film with Greta Garbo although they did not have any scenes together. When they met, Garbo took Crawford's face in her hands and said, "What a pity; our first film together and we didn't work with each other. I'm sorry. You have a wonderful face." Crawford said of this encounter that "if there was a time in my life when I could have been a lesbian, that was it." But was she really? Her lovers – and she had many, male and female – called her "Billie".
---